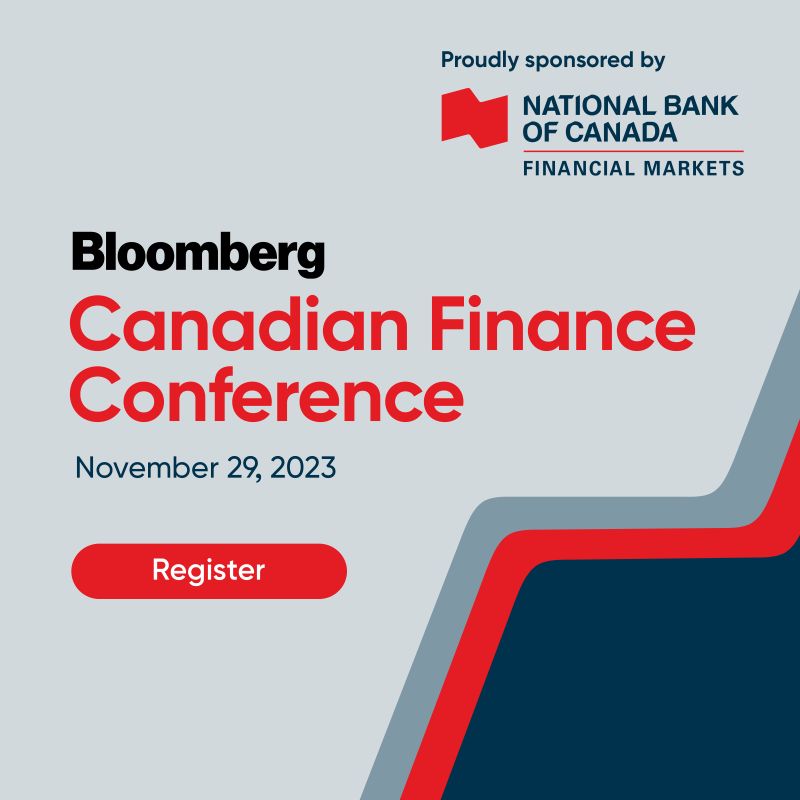 The Bloomberg Canadian Finance Conference, proudly sponsored by National Bank of Canada Financial Markets, brings together finance, government and business leaders from across various sectors to discuss advancements in their fields and how they are sustaining their leadership going forward. 2023 marks the 11-year anniversary of our Canada-focused event, and continues the tradition of providing timely, actionable insights and strategies for a global audience of leaders and decision-makers.
The event is back in-person this year, in addition to a global virtual audience. We look forward to welcoming to the stage a wide variety of Ministers and CEOs to discuss how they are negotiating the current interest rate environment, geopolitical disruptions, the effects of climate change, and changes in consumer behavior. The event will feature ample opportunity to network with speakers and peers. Join us to hear the latest developments in Canadian business and government initiatives, and meet the people in position to implement impactful strategies for building a strong and resilient economy and society.
Registration details provided via email.